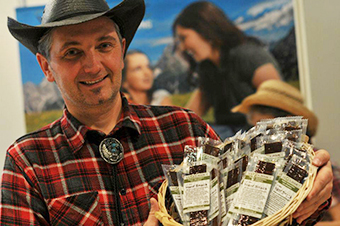 Vegourmet – The Vegan Pleasure Brand
for the past 10 years
The foundation of our Vegourmet range of products are delicious sausage and cheese alternatives. At Vegourmet the name is the game: Only selected, delicious and inexpensive products for vegans and vegetarians receive our coveted seal of approval and find a spot on our shelves. For years we have been the first address in the German-speaking area, when it comes to authentic cheese alternatives. We are thus able to offer vegan cheese in one piece, the popular vegan sliced cheese Jeezini and with delicious and credible vegan cream cheese Jeezy.
But also our vegan
sausage alternatives from the smoke
are a hit from the North Cape to Spain and enjoy great demand. Healthy, tasty and wholesome raw materials, seasoned with selected herbs and spices, with a finish in genuine beech and conifer smoke are a guarantied convincing sausage alternative.
We also have something for cats and dogs: Balanced and perfectly composed food for dogs and cats from the house Vegourmet has become indispensable from the plates of dogs and cats throughout Europe.